2015 UIA-PHG International Student Competition Results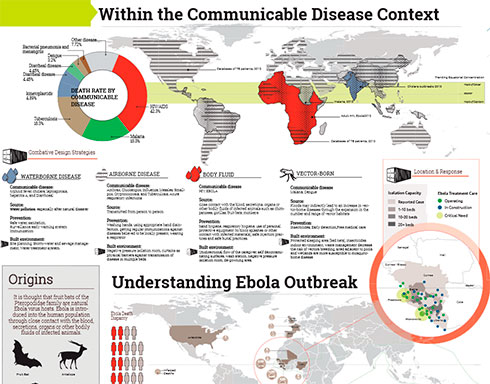 Students of Texas A&M University were disqualified for this competition as Texas A&M University is the competition co-organizer.

The juror should not serve as an advisor of any project submitted to this competition.

The results were first announced at the 2015 UIA-PHG Seminar and GUPHA Meeting in Dalian, China on May 25, 2015.

We are shorthanded. Therefore, we will not be able to provide comments for each submitted projects due to the large number of entries. Emails with such request will not be responded. Comments for the top-5 winning projects will be provided soon. 

We will contact the winners, as early as the week of May 31, 2015, for how to send the certificate and cash prize.
First Prize
Asma Sanaee, Clemson University, USA
Emily McGowan, Clemson University, USA
Advisor: David Allison
Second Prize
Elisa Carla Miotto, Tsinghua University, China
Joanna Yuet-Ching Grocott, Tsinghua University, China
Leonardo Barros Venâncio, Tsinghua University, China
Advisors: Yue Zhang, He Huang & Martijn De Geus
Third Prize
Saoud Al Jaraki, Brandenburgische Technische Universität, Germany
Phillip Semler,  Beuth Hochschule für Technik, Germany
Fourth Prize
Liwei Zhu, Harbin Institute of Technology, China
Nan Li, Harbin Institute of Technology, China
Chang Guo, Harbin Institute of Technology, China
Advisor: Shanshan Zhang & Xiaopeng Bai
Fifth Prize
Christina Rebecca Schuster, Tsinghua University, China
Abdullatif Dalloul, Tsinghua University, China
Advisor: Yue Zhang, He Huang & Martijn De Geus
Tong Wu, Harbin Institute of Technology, China
Zhilan Zhang, Harbin Institute of Technology, China
Zhuoran Gao, Harbin Institute of Technology, China
Advisor: Fei Lian
Zheng 'Lola' Liu, Iowa State University, USA
Andrew Wallace, Iowa State University, USA
Rongchuan Zhang , Iowa State University, USA
Advisor: Cameron Campbell
Viktor Tóth, Budapest University of Technology and Economics, Hungary
Laszlo Adam Vad, Semmelweis University, Hungary
Dora David, , Budapest University of Technology and Economics, Hungary
Advisor: Kiss, Zsolt István
Julie Do, Iowa State University, USA
Evan Michael Jeanblanc, Iowa State University, USA
Hannah Patrice Schmaltz, Iowa State University, USA
Advisor: Jihyun Song
Khairun Nahar, Ahsanullah University of Science and Technology, Bangladesh
Md. Afif Ibne Mahmood, Ahsanullah University of Science and Technology, Bangladesh
Advisor: Rumana Rashid
Ioanna Tatli, Aristotle University of Thessaloniki, Greece
Georgios Kontominas, Aristotle University of Thessaloniki, Greece
Georgios Tatli, Aristotle University of Thessaloniki, Greece
Advisor: Irena Sakellaridou
Xueyan Du, Harbin Institute of Technology, China
Yueming Bao, Harbin Institute of Technology, China
Zhaoyu Yan, Harbin Institute of Technology, China
Advisor: Shanshan Zhang & Xiaopeng Bai
Oskar David Mannov Olesen, the Royal Danish Academy of Fine Arts, Denmark
Aleksander Guldager Kongshaug, the Royal Danish Academy of Fine Arts, Denmark
Advisor: Henrik Westh & Tinna Ravnholt Urth
Jaehee Hwang, Iowa State University, USA
Teresa Purnama, Iowa State University, USA
Advisor: Rob Whitehead